Most Played Spiderman Games


New!!!
Free Online Spiderman Games For Kids of Any Age!
Perhaps the most profound statement in all comic book history comes from the saga of Spiderman, and every comic book fan should be familiar with it: "with great power there must come great responsibility." Comics sometimes try to add enlightening stories behind their super hero adventures, but you're not in a comic book store you're here for the free online Spiderman games. So take the best action from the best of comic books, leave the weighty philosophy behind, bake for 45 minutes, and you have the best in Free Online
Spiderman Games
- the perfect outlet for flash gaming fun for super hero fanatics and kids of any age.
Glide across the city scape with your spidey prowess and battle Venom and every other minion of the Spiderman universe. You'll need an eye for acrobatics, some well-timed maneuvers and a detailed knowledge of the anatomy of a spider, down to the last thorax, to survive (scratch that last one, just remember to float like a butterfly...or spider...and sting like a bee...or spider). Spiderman Games are great action oriented flash games for the fan of this radioactive spider-bitten crime fighter. While many of these games focus on fighting in the classic game style others will test your adeptness behind the controls of a super agile hero. If you love Peter Parker or other Marvel favorites test your skills behind the mask with these free games.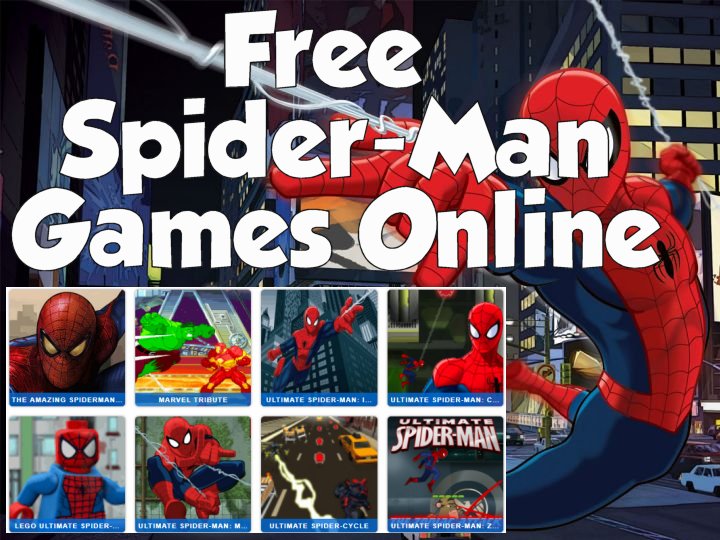 Wikipedia