Most Played Hulk Games


New!!!
The Incredible Hulk Games Online
Part hero, part monster and all rage the Hulk is the ultimate mean, green smashing machine. When you sit down to online
Hulk Games
you can guess easily enough what kind of action you'll receive - unlimited destruction, bone smashing and a swatch of chaos as wide as Manhattan Island. If you're looking to do battle as a gamma-radiation fueled beast of pure fury (and who isn't?) make yourself angry, put on a pair of purple trousers with an extendable waist band and crush everything in your path.
Bruce Banner is a double edged 'hero.' As a regular human he is one of the greatest geniuses in the world, and with a bit of an anger problem he also becomes an unstoppable creature of mass destruction. But these aren't Bruce Banner games these are Hulk Games so don't bother donning your thinking cap just yet, forget about strategy or skill the Hulk's powers lie completely in his ability to crush anything in front of him. Take control of the strongest character of the Marvel universe and unleash the beast within. These free online flash games are the greatest joyride of physical power and combat. So get angry, you'll like yourself when you're angry.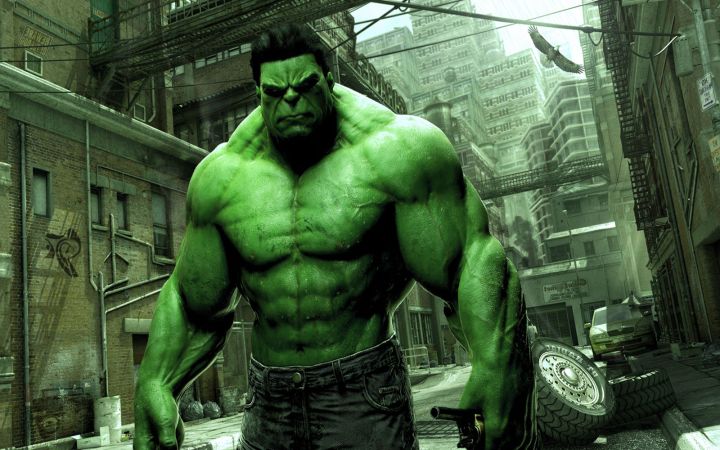 Wikipedia